Watch these testimonies and self expressions of Women Human Rights Defenders during the Wellness and Self Care Workshop that happened from 11th-14th August 2020.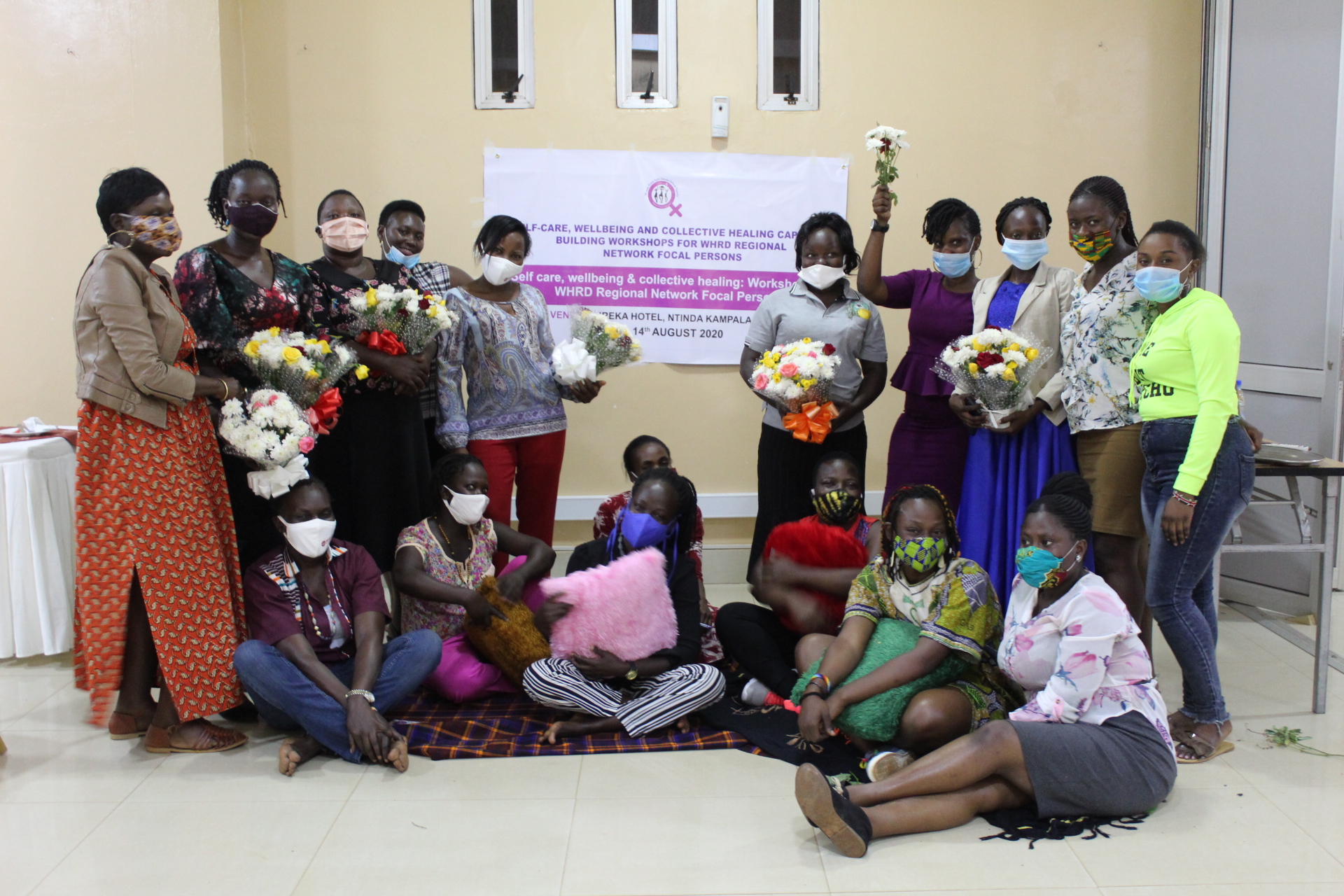 The Women Human Rights Defenders Network Uganda, with support from Urgent Action Fund For Africa organised a  4 (four) day Self Care, Wellbeing and Collective Healing Capacity building Workshop for two groups of Women Human Rights Defenders Thematic Action groups. The first workshop comprising of representatives of the thematic working groups run from August 11th-12th 2020, and the second group comprised of regional focal persons, run from 13th-14th August 2020 at Eureka Place Hotel Ntinda.
Self Care and Collective Healing
The workshop was aimed at creating a relaxed and soothing environment where Women Human Rights Defenders would focus on their well being and come together to collectively heal from all the trauma and stress that comes along with their work.
Messages of encouragement, self belief and self love were re-echoed by the Women Human Rights Defenders to collectively heal together as they talked about dealing with trauma. It is important to heal one self before helping others, is what they unanimously agreed to while listening to each others stories.
Reproductive Health
Dr Linda Birungi, a gynecologist from Reproductive Health Uganda led sessions discussing sexual reproduction, family planning and best health practices. Health risks and dangers like cervical and breast cancer were discussed at length to ensure Women Human Rights defenders seek treatment and help before developing complications while working.
Wellness and Healing
Mildred Apenyo, a woman's rights activist and C.E.O of Flitclique Africa , an organization empowering and creating safe spaces for women, conducted therapy and relaxation sessions with Women HRDs to release fatigue from their bodies. Candles, ornaments, yoga and exercises were some of the tools and routines they were taken through as part of their healing.


Massage
A masseuse was also invited to massage and sooth body muscles to release any kind of stress and fatigue on the body. A healthy body is a healthy mind, so it is important for Women Human Rights Defenders to have healthy bodies to continue with their work without difficulty.


Practical Self Care & Mutual Support
The workshop was concluded by officially launching a new culture of activism that is rooted in Practical Self-Care and mutual support as a necessary condition of Women's movement in Uganda.