On Friday 19th February, 2021, Women Human Rights Defenders Network Uganda conducted a half day planning meeting with the heads of thematic working action groups held at the Women Human Rights Defenders Network Uganda offices. The objective of the meeting was to provide a platform of sharing experiences on the impact of COVID-19 and election period on the work of WHRDs, reflecting on the responsibilities of thematic heads and discuss strategies of mobilizing WHRDs of thematic action working groups.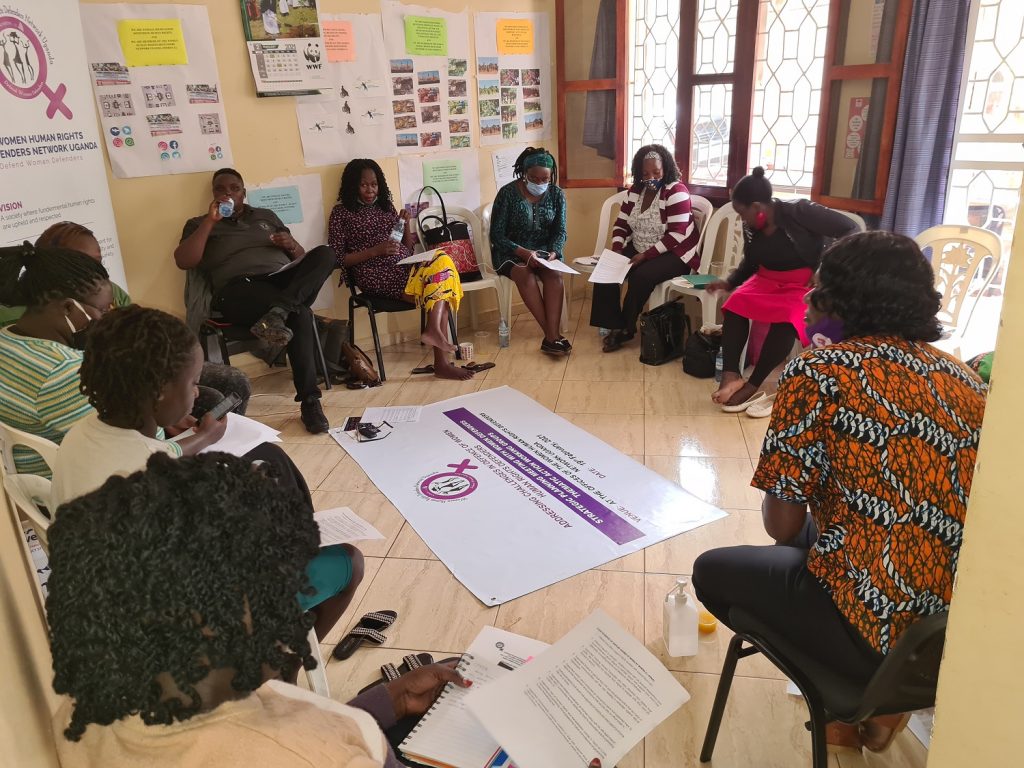 Ms. Brenda Kugonza appreciated WHRDs for continuing denouncing human rights violations in the face of the difficult times of COVID-19 and concluded elections ''during these times we continued to denounce human rights violations" she said. She emphasized that WHRDs are advocates of justice and equality.
The WHRDN-U received cases of human rights violation from all thematic action working groups of different regions, WHRDN-U managed to offer support and protection for the safety of the WHRDs whose lives were in danger, one of the serious cases received at the secretariat was acid attack in Gomba, WHRD was a Vitim of Acid attacks her face was disfiguring due to her work of defending rights.
"We face challenges with our male counterparts, the LBQ women are attacked for their identity and how they want to dress" Jay Abang said.
WHRD-U is gradually building its capacity to provide different kinds of support that help to guarantee protection of WHRDs by sharing support offered by WHRD-U to WHRDs, WHRDN-U supported the HOIMA coordinator of Women Living with HIV with legal support –when RDC, summoned her for distributing food to sex workers and thus spreading COVID-19.
Ms. Jenifer Baitwamasa said that referrals that WHRDN-U make are very helpful because the network follows up to ensure that people are supported".
"When the case is not ours, we refer it and still follow up until the person has been helped" Jay Abang added.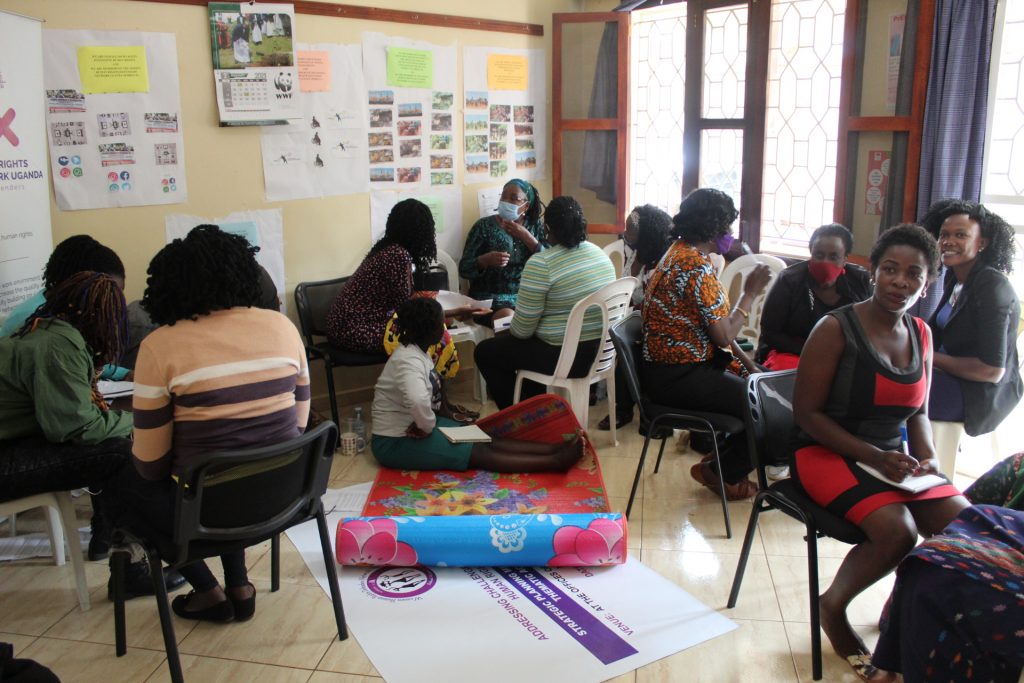 WHRD-U emphasized that thematic focal persons to invite WHRDN-U staff to participate in their activities both in Kampala and upcountry-for networking, sharing best practices thematic focal persons and learning purposes.
Brenda Kugonza asked each thematic working group to identify 2 focal persons per thematic field of work during jointly meeting with thematic focal persons between April and May 2021 and to involve thematic focal persons in WHRDN-U activity implementation or interventions (up- country field trips, policy & advocacy).
Heads of thematic groups shared concerns and problems in supporting WHRDs at risk, this resulted in to general recommendations for members of WHRDN-U which encouraged a safer and a more supportive environment for WHRDs and for effective response to needs of WHRDs.